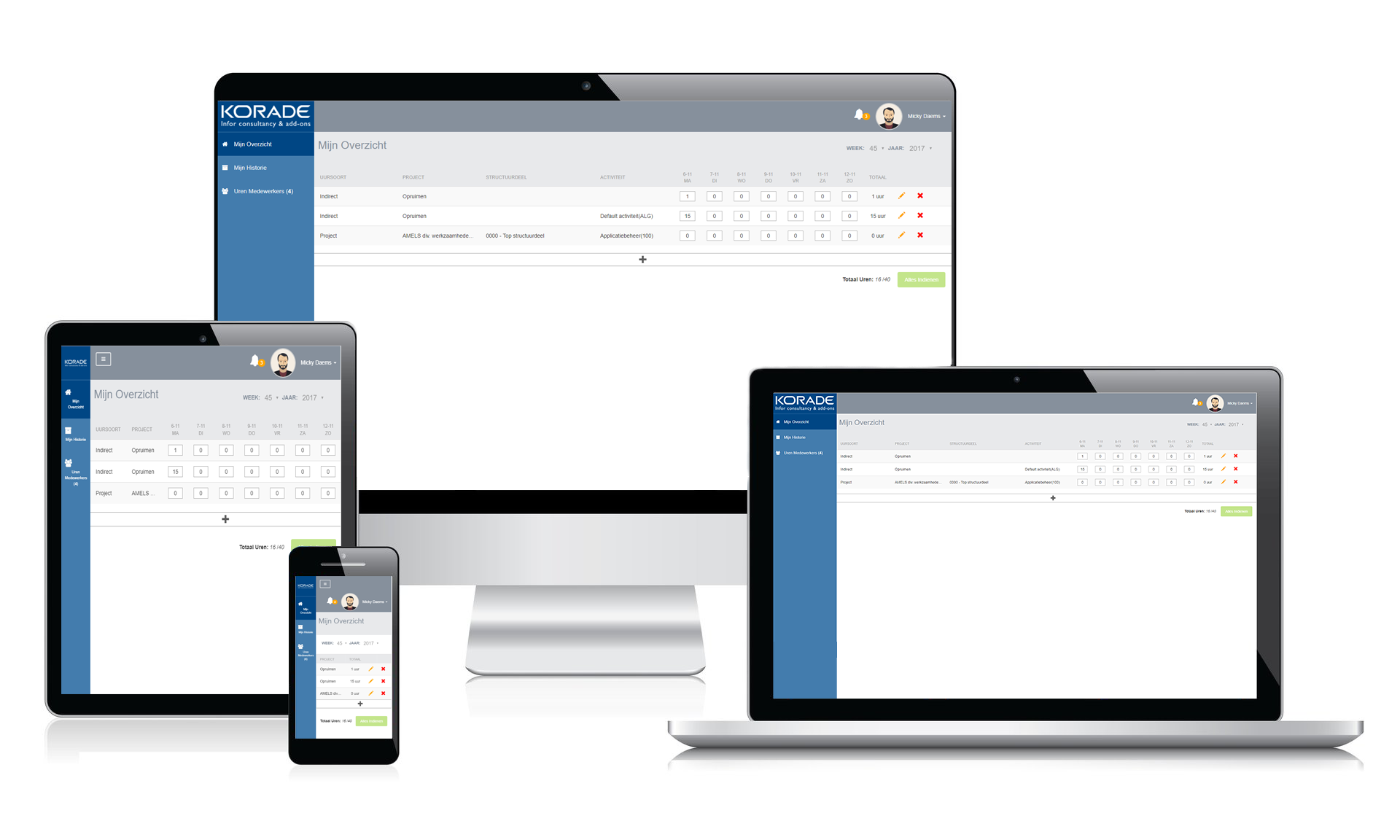 In de praktijk blijkt urenverantwoording in Infor LN en Baan IV een tijdrovend en foutgevoelig proces. Afgezien van de manier van invoeren (niet geschikt voor tablets en smartphones) blijken autorisatie mogelijkheden van projectleiders of managers niet voldoende voorhanden te zijn. Korade heeft deze toenemende behoefte ingevuld met behulp van haar webapplicatie HoursAccounting. De oplossing voor verantwoorden van uren binnen Infor LN en Baan IV.
HoursAccounting voor Infor / Baan.
Met deze centrale applicatie kunnen uren via een webinterface geboekt op zowel TP / PCS Projecten als op directe / indirecte taken. Er is een koppeling naar uw Infor Baan omgeving waar alle relevante informatie opgehaald kan worden. Een perfecte oplossing met een snelle terugverdientijd en hoge gebruikersvriendelijkheid. En er zijn geen Infor Baan licenties nodig voor pure tijdsschrijvers.`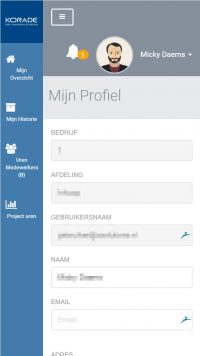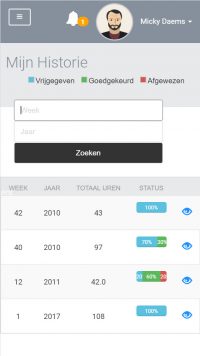 Diverse rollen met autorisaties
HoursAccounting biedt de mogelijkheid om met diverse rollen voor gebruikers te werken. Zo kan er onderscheid gemaakt worden in Medewerkers, Afdelingsmanagers, Projectleiders en Beheerder.
De webapplicatie is te gebruiken op alle gangbare platformen en web-browsers.
Meer weten? Of een demo aanvragen?