Steeds meer ondernemingen onderkennen de toegevoegde waarde van scanning. Door in Infor CloudSuite (Infor LN) de productie en magazijn processen te ondersteunen met Infor Factory Track (Time Track & Warehouse Mobility) kan de efficiëntie binnen uw bedrijf sterk verbeterd worden met een snelle terugverdientijd. Korade heeft ruime ervaring met de implementatie van scanningsoplossingen en staat garant voor een kwalitatief hoogwaardige aanpak met een duidelijke focus op de terugverdientijd.
Automatisering van fabrieksvloer tot magazijn
Met Infor Factory Track bent u in staat om een aantal administratieve taken te automatiseren, uw proces te versnellen en de actualiteit van uw stuurgegevens te verhogen.
Infor Factory Track beheert de automatisering op de fabrieksvloer en in het magazijn, van de ontvangst van grondstoffen tot het assemblageproces en de verzending van eindproducten. De modules voor automatisering omvatten onder meer voorraadbeheer, planning van de werkzaamheden en arbeidstijd en aanwezigheid op de werkvloer.
VAF Instruments aan het woord
Beperk het risico op non-compliance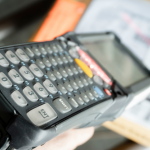 Infor Factory Track minimaliseert het risico van non-compliance, volgt partijgecontroleerde items, biedt geavanceerd zicht op partij- en seriematige items in de hele productiewaardeketen, en geeft meer controle over versies, hightech componenten en snel veranderende productspecificaties.
Track arbeidstijd en aanwezigheid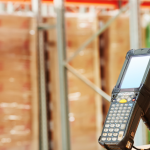 Met meer dan 200 configureerbare parameters kunnen de modules van Infor Factory Track bedrijven helpen om een beter inzicht te krijgen in hun arbeidskosten. Time Track bevat productiespecifieke arbeids- en aanwezigheidsfunctionaliteit, verzamelt wereldwijd gegevens van werknemers en de vereisten voor het bijhouden van arbeid van kleine tot grote fabrikanten.
Houdt u net als wij ook van snel schakelen en korte lijnen? Neem dan gerust voor een vrijblijvend advies direct contact op met Marcel Croonen via 06 – 149 093 76 of bel met Korade op 0318 – 495 360.
Meer weten? Of een demo aanvragen?