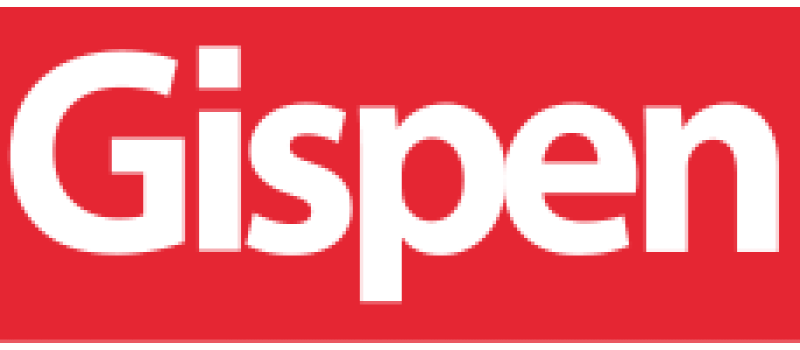 PROJECT: optimaliseren van de logistieke processen door middel van implementatie van webbased barcodeapplicatie en een compleet draadloos barcoderegistratiesysteem met realtime Infor Baan V.
Meubelbedrijf Gispen heeft in afgelopen jaren behoorlijk wat van het voorheen handmatig verrichte magazijn en ontvangst activiteiten geautomatiseerd. Onder leiding van Sander Birkhoff, directeur Operations, zijn nu ook een draadloos barcode-registratiesysteem voor de heftrucks van het bedrijf en een koppeling daarvan naar het Infor Baan ERP-systeem geïmplementeerd.
Sander Birkhoff hierover: "Voorheen werkten we vooral met papieren aansturing en ondersteuning. De goederen die met behulp van heftrucks werden gelokaliseerd, moesten handmatig administratief worden verwerkt in Infor Baan V. Daarmee was dagelijks een Gispen medeweker full-time bezig. Bovendien is de kans dat je met het handmatig invoeren fouten maakt, groter dan wanneer je scant. Verder is alles nu sneller verwerkt, zodat we direct inzicht hebben in de actuele voorraadsituatie."
Resultaten:
Door een combinatie van hand- en heftruckterminals kan Gispen producten bij binnenkomst, verplaatsing, inventarisatie of uitgifte foutloos en realtime verwerken in het Infor Baan V systeem. Tevens is de controle van compleetheid van de zending eenvoudiger uit te voeren, waardoor veel extra handeling achterwegen kan blijven. Al met al een vereenvoudiging van het administratieve systeem, een verhoging van de efficiency en een verlaging van de foutkans.
Zoekend naar slimme add-ons
De meubelontwerper, meubelproducent en kantoorinrichter is al jaren een trouwe gebruiker van de Infor Baan V ERP software en is sindsdien voortdurend op zoek naar slimme en efficiënte aanvulling of add-ons op de ERP software. Korade was de partner bij de implementatie van het barcodesysteem. Birkhoff: "We hebben Korade als partner gekozen gezien hun technische know-how en ervaring op Infor Baan gebied en de praktische kennis. Wij hebben meer van dit soort projecten met Korade gedaan, onder andere het Inkoopportaal."
"De Gispen werknemers hebben de nieuwe manier van werken eenvoudige omarmt omdat het scannen met de gebruiker een vriendelijke interface heeft en alleen de variabele uitvraagt. De implementatie was in 2 maanden achter de rug en het moeilijkst was de configuratie van de hardware in het draadloze netwerk. De implementatie van hardware en het draadloze netwerk hebben we in twee etappes gedaan; een magazijn voor de zomer en een tweede magazijn na de zomer. Een dedicated projectteam hebben we voor de implementatie niet samengesteld." Wel is de helpdesk goed uitgerust zodat bij onduidelijkheden eenvoudig kan worden ondersteunt.
Birkhoff: 'De kosten voor de investering vielen mee. Ongeveer een derde waren we kwijt voor het draadloos netwerk, een derde voor hardware op de trucks en een derde voor de apparatuur. De implementatie gaf meteen een verschuiving in handelingen voor het Gispen personeel. De administratieve werknemers kunnen zich nu richten op andere zaken, gaan zelf de voordelen zien en denken mee over uitbreiding. Dus met het terugverdienen van deze investering zit het wel goed!
Meer weten? Of een demo aanvragen?